Following are live updates that were posted on 3/7 from Las Vegas Motor Speedway.
3/7 5:00 PM
Well, that's racing. A tough break with a crash into the wall will be the end of Blake's race. The car was running great all week – consistently top 15 in practice/qualifying and Blake was in 14th and moving up when the wreck happened. 55 strong laps…time to get the car ready for next week.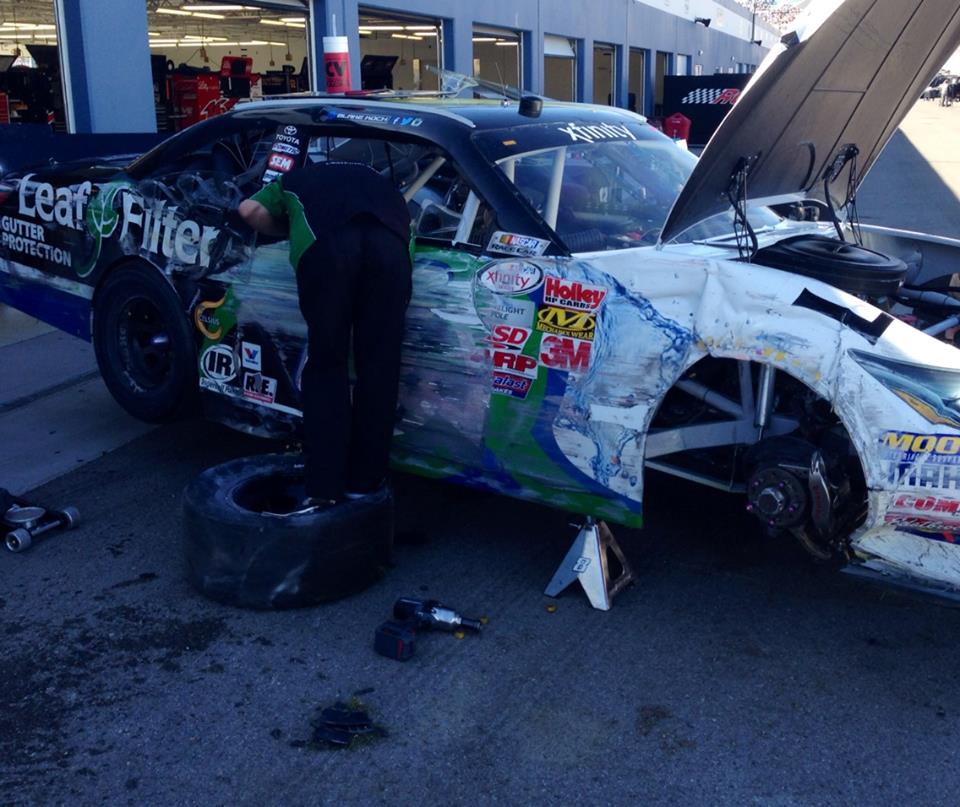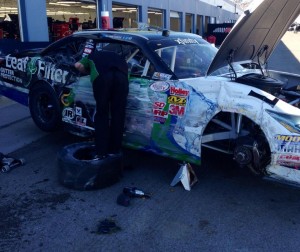 3/7 4:40 PM
Ever wonder who's under the helmets on Blake's pit crew? It's these smiling faces below. Nicknamed the Wolf Pack they've always got smiles on their face.
3/7 4:30 PM
Commercial break. Why watch another viagra commercial?!? Kill some time with our online photo hunt. Find the differences between 2 pics and you could win a FREE hat.  Enter here!
3/7/2015 4:00 PM
The race is just about to get under way. While we're waiting check out this video recap of Blake Koch after practice.
3/6/2015 11:00 AM EST
Blake Koch and the team at TriStar Motorsports is on the ground in Vegas. Check back to this page for live, track side updates on Saturday for the NASCAR XFINITY Series Boyd Gaming 300.  200 laps, 300 miles on FOX Sports 1. The Boyd Gaming 300 kicks off at 4:00 PM on Saturday. We'll be live blogging throughout the race.
Get the weekend's full schedule at http://www.nascar.com/weekend-schedule.html.
Follow LeafFilter Racing on Social Media: